Company of the Year 2020
We received the highly reputable VR recognition "Company of The Year" in 2020, and to top that off we had the highest rating in our sector! We are incredibly proud of this recognition, but none of this would be possible without our wonderful and ambitious staff who make every working day amazing!
Reon received the highest rating within the small companies sector for management, working conditions, independence in work, image and equality. We promise to continue to improve and do good things in these matters! Thanks VR!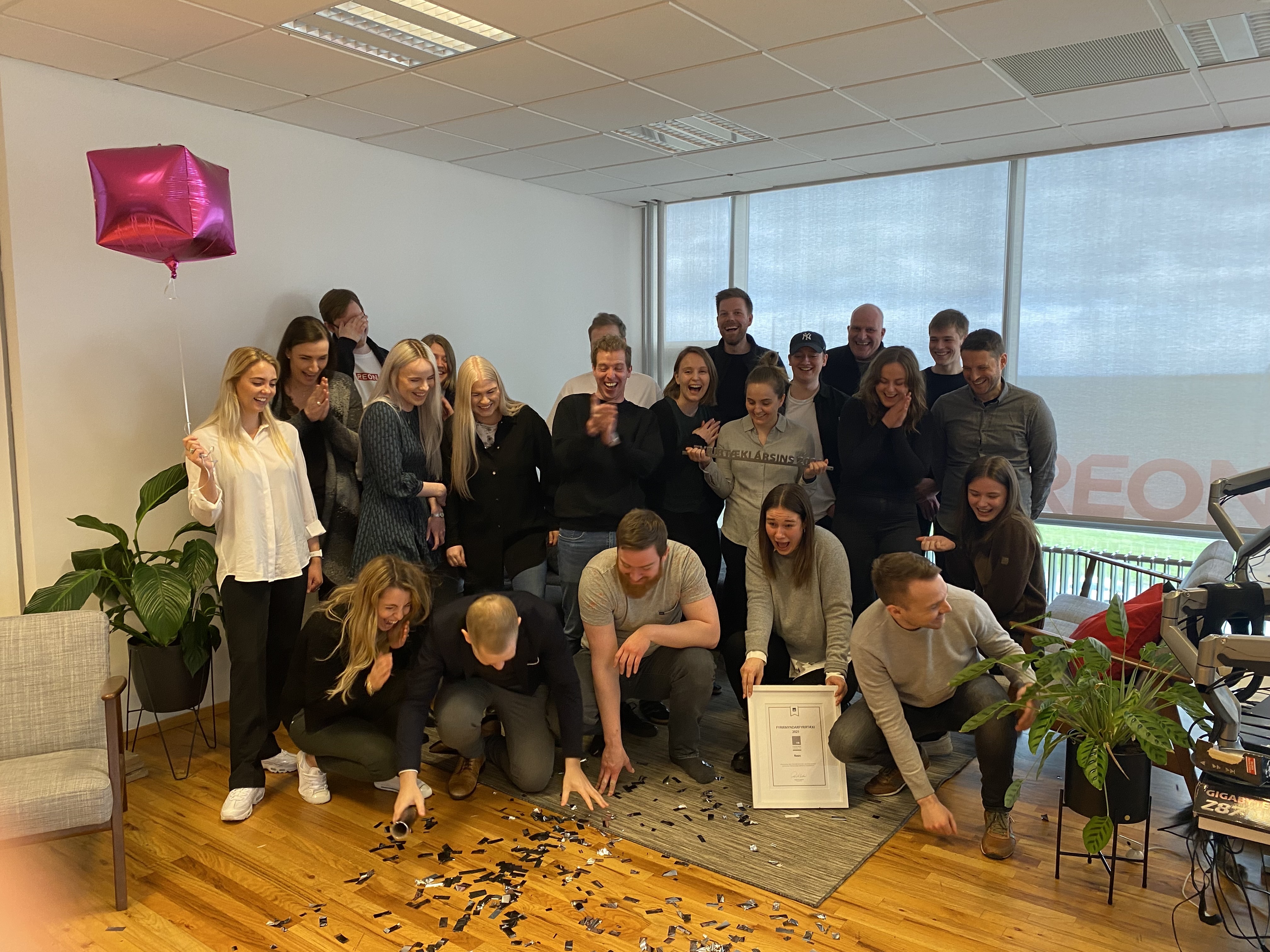 The Krónan app
Reon began working with Krónan on the development of an app in mid-2019. When the pandemic started in March 2020, we were well on our way with the app, which consists of many systems, but was planned to be released in the autumn. Both the teams working on the app and Krónan were ready to launch the app as soon as possible to meet the growing needs of consumers to shop online rather than go to stores in the pandemic. So we went into full swing!  Within 2 weeks we released a version that we gave frontline people access to and shortly afterwards we released the app to the public. After the launch, we continued to release new features throughout the year and are still doing so!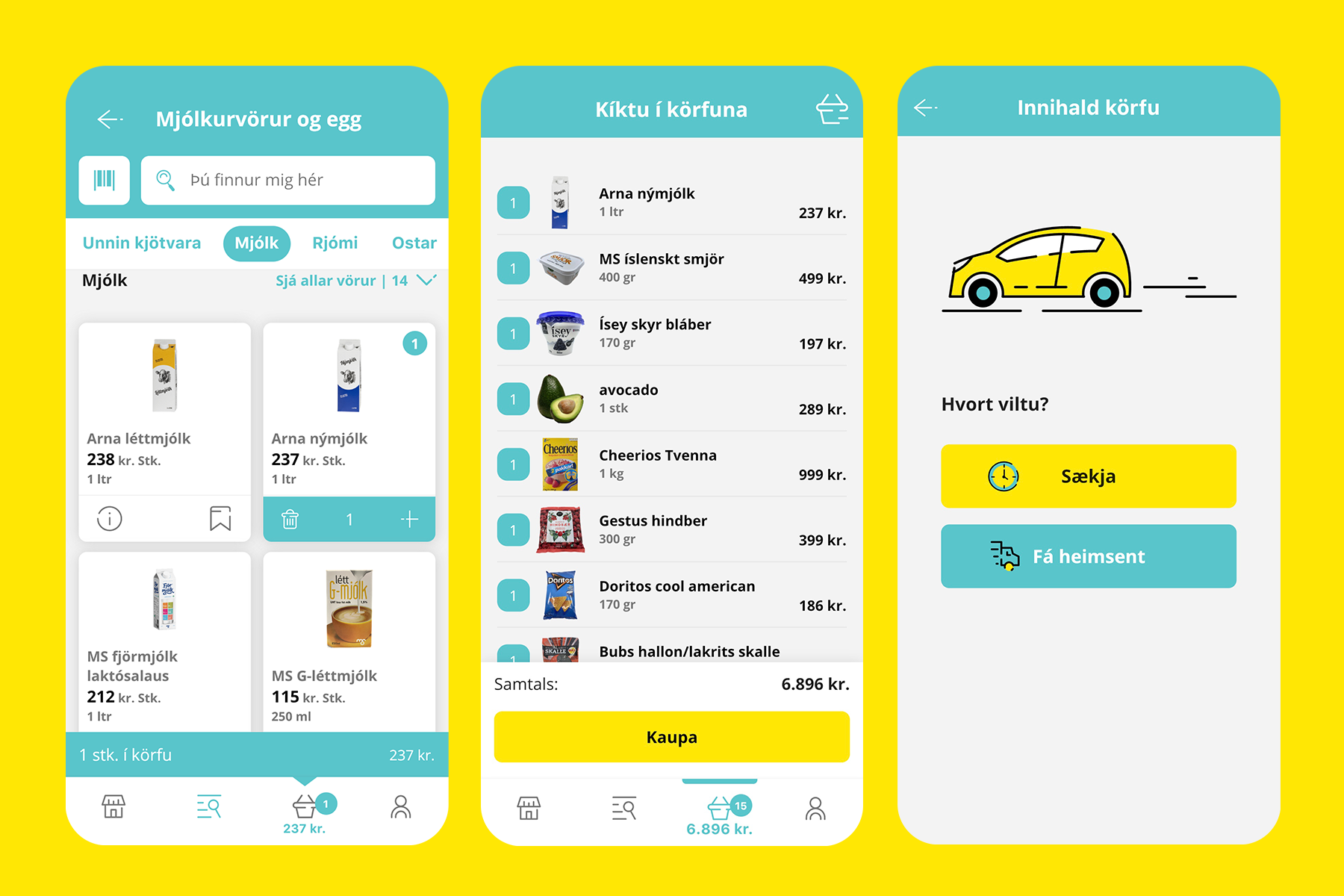 N1 e-commerce store
N1 got a team from Reon to work on a new online store. The N1 e-commerce store services mainly companies (B2B) in purchasing various products such as supplies, car products and workwear. Various functions were set up in the store to make it easier for companies to plan purchases, do repeat purchases, and grant access control within large companies. The team focused on security and a good user experience when moving purchases online. The N1 e-commerce store was launched in beta for some customers at the end of 2020, and we aim to develop and improve it to launch fully in 2021.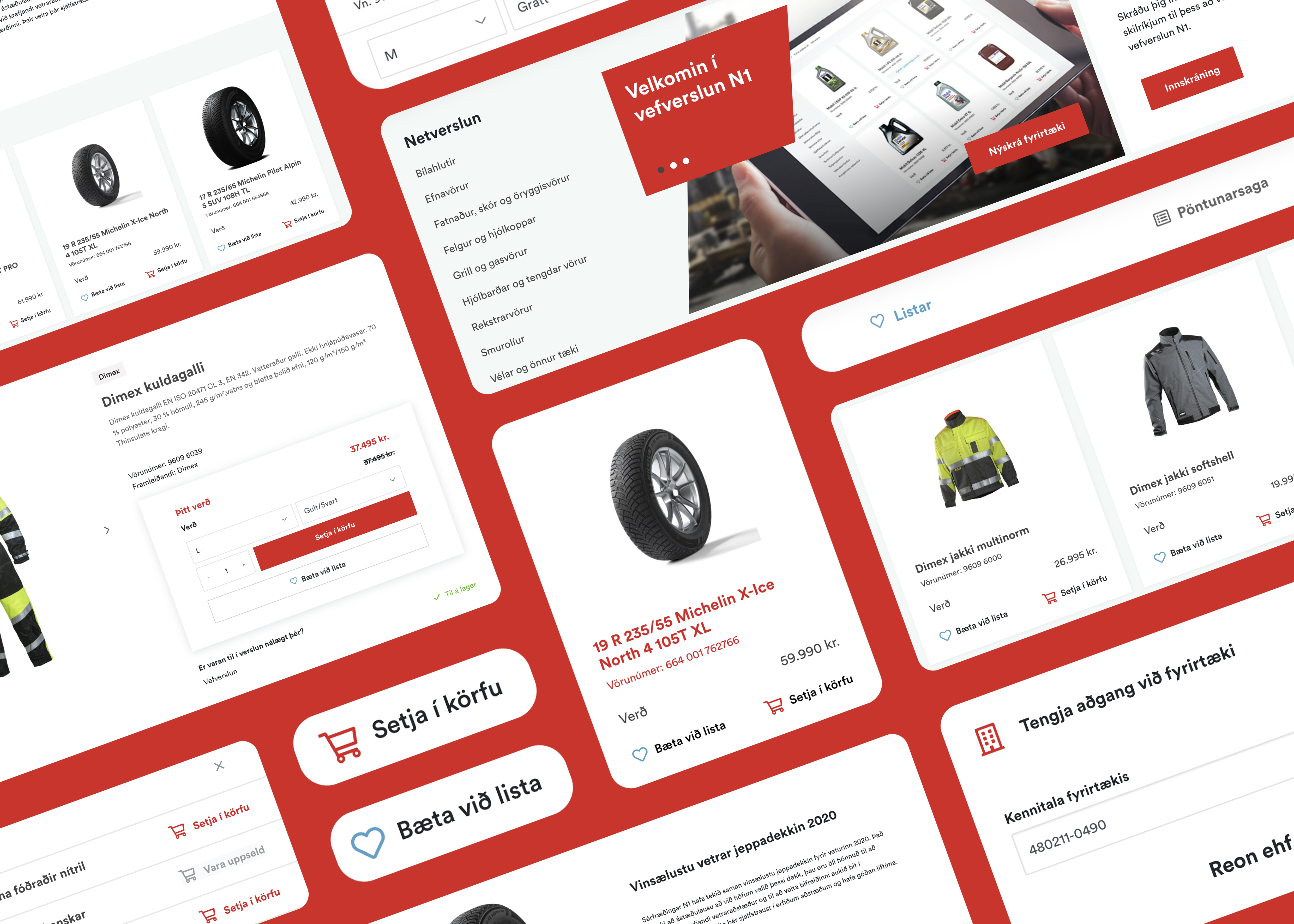 Vörður's digital claims process
Reon and Vörður have been in digital collaboration since the beginning of 2019 as part of Vörður's efforts to offer the best possible service to customers online. After a great collaboration on "mínar síður" and the electronic customer service representative in 2019, we decided to start working on the claims process. The goal was to increase the user experience for customers online who want to place a claim. We set our goals high and wanted to improve the experience online of reporting damage/claims, reducing manual labor for Vöður's employees who usually process the claim and thus speed up the processing of claims. A great deal of effort was also put into informing the client about the status and progress of their matters and increasing insurance literacy.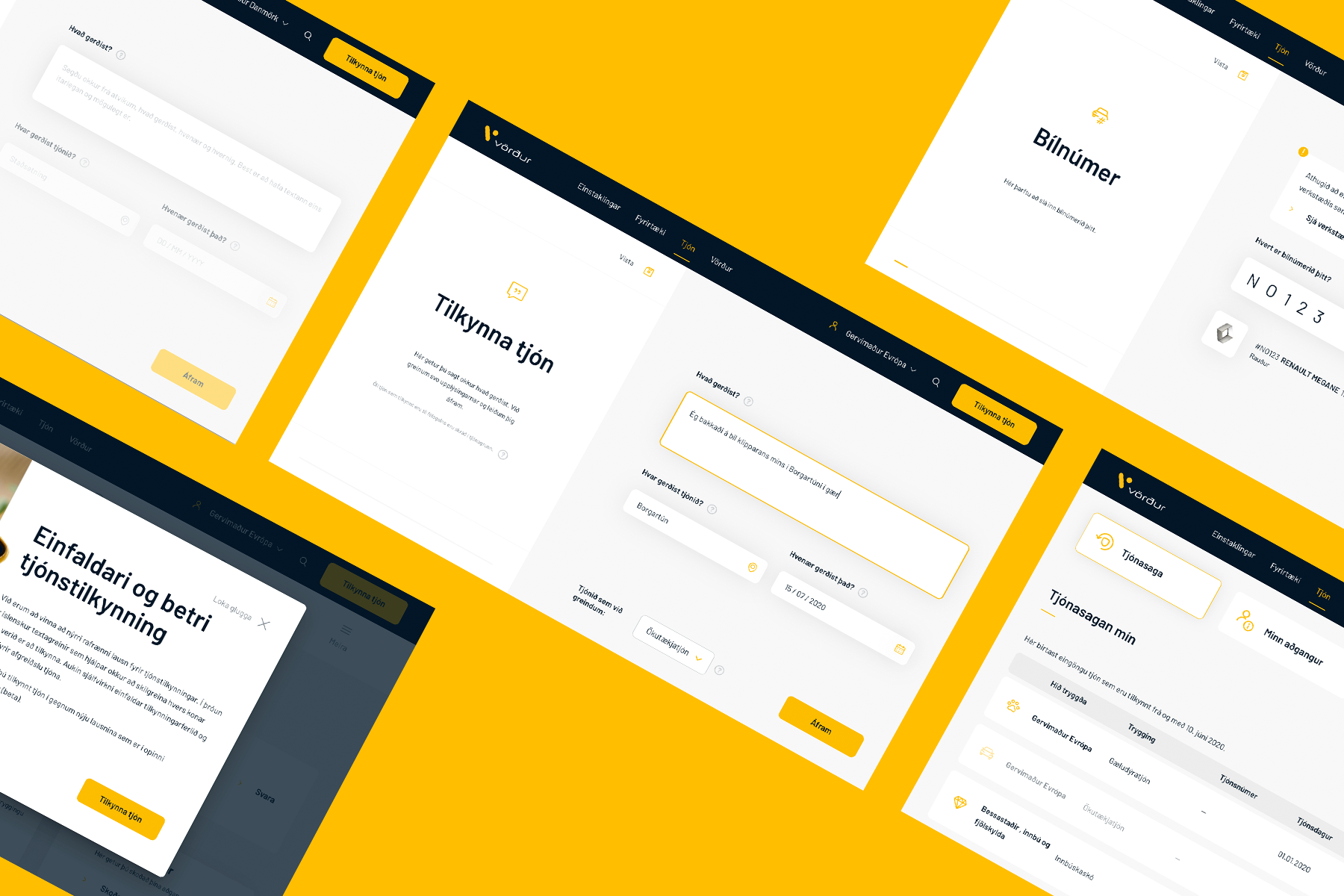 Vörður's new website
After releasing the digital claims process we started working on Vörður's new website. We had previously improved "Mínar síður" and the idea was to update the technology behind the web as well as make it more user-friendly and review all content to make it clearer to the average person. The team set up a digital design system and a headless content management system where employees were given full control over all content and installation within the look that we wanted. The website was launched in September to great acclaim and Vörður now takes care of most of its maintenance and development.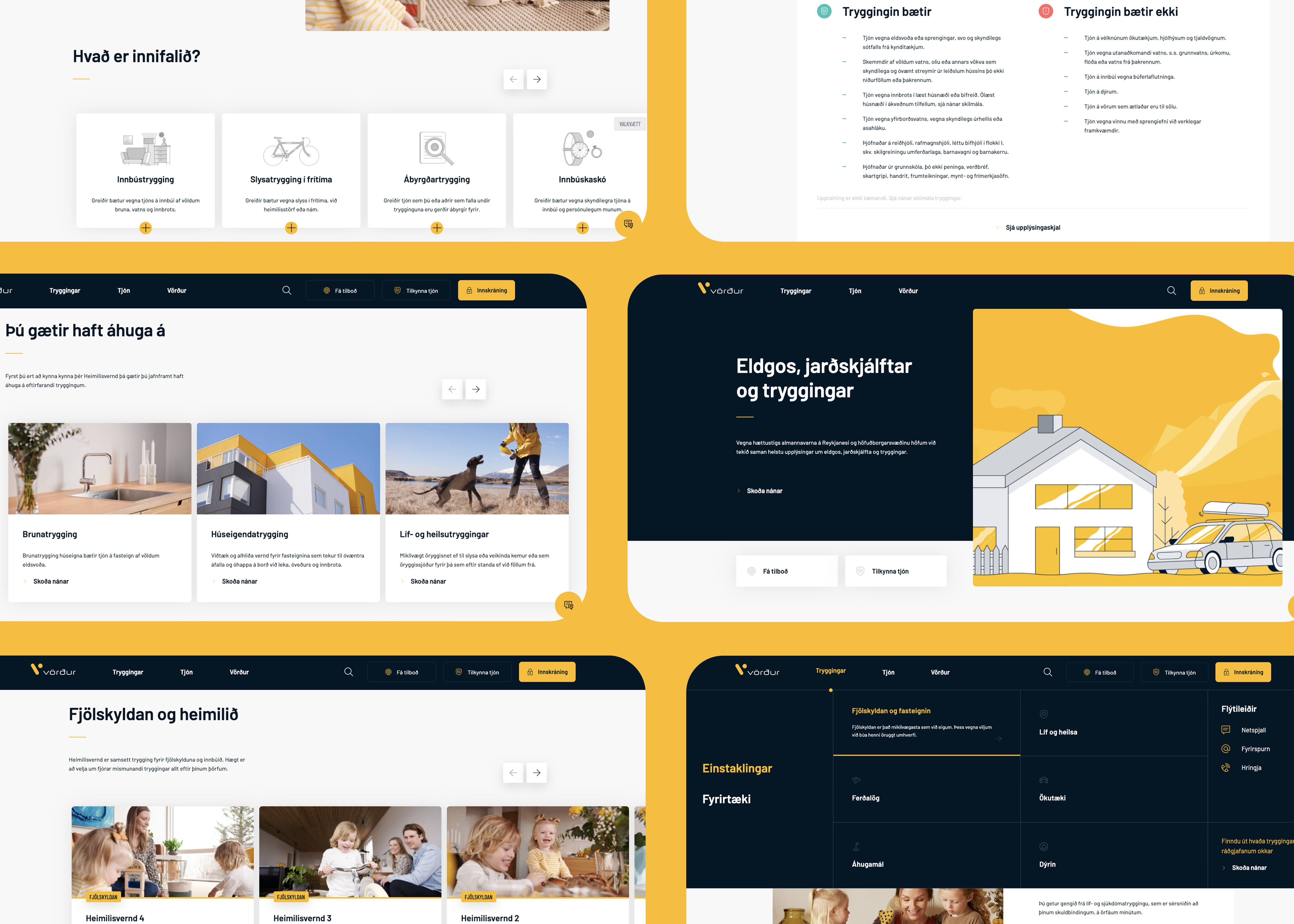 Arion Bank Chatbot
While COVID was on the rise, it was more and more important to have the ability to help customers better online. The goal was to quickly and efficiently create a chatbot for the Arion Bank that could assist customer service representatives with taking care of a large portion of the inquiries, especially Covid related inquiries, and lead customers to the right places. We also connected the chat with a user-friendly communications tool with the customer service representatives so that it would be easy to help those who needed more help than the chat could provide.
In dealing with customer service representatives, it was also important to be able to assist customers with more than just general inquiries. We therefore implemented electronic identification in the chat and the answering machine so that service representatives could be sure of which individual or company they were serving and that the identification was secure.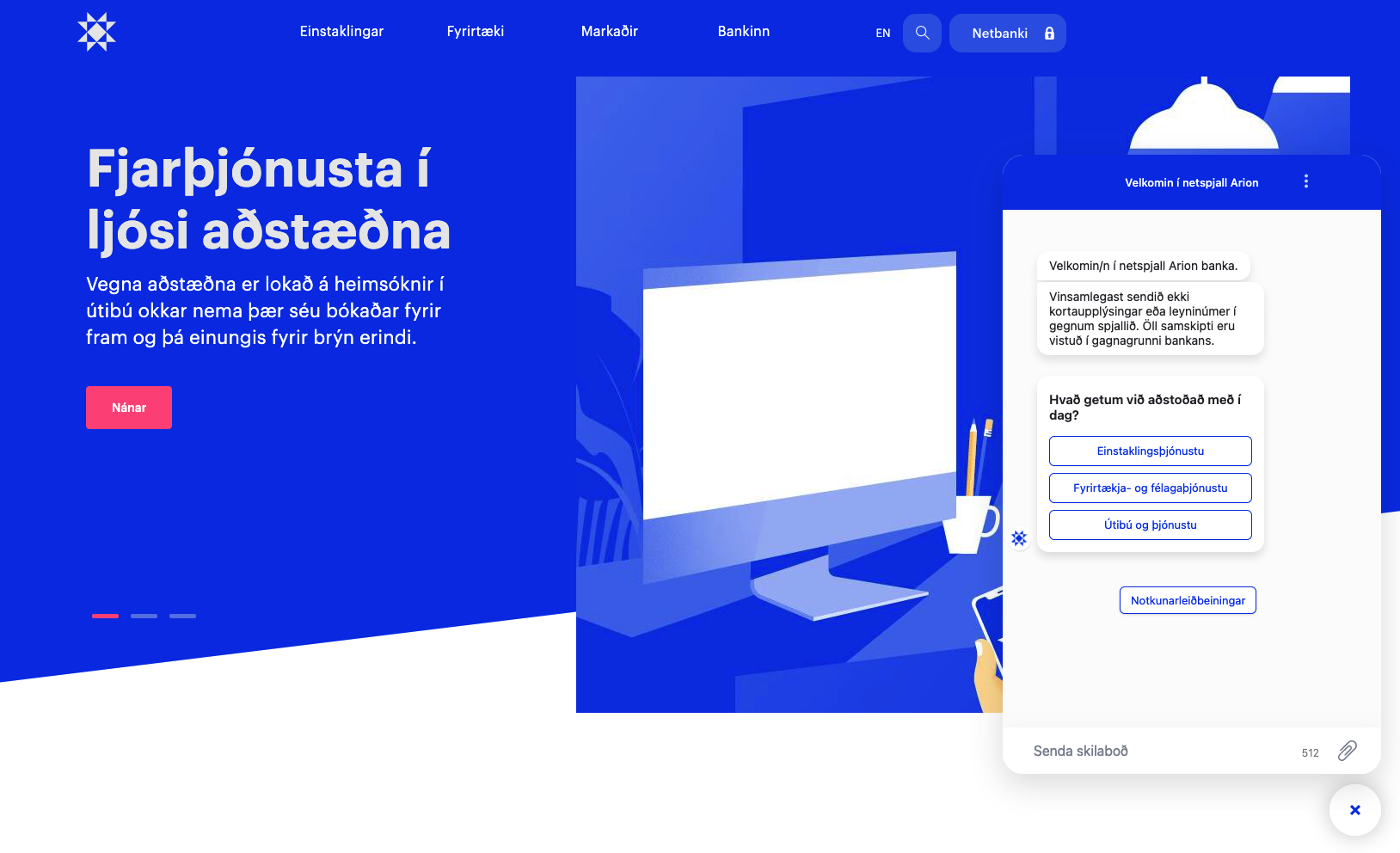 We truly thank our customers and partners for a good collaboration during the year and look forward to years to come together!