The Krónan app is an extensive and great solution. Majority of its features were created to meet the needs and expectations of their customers in turn making it have many valuable features which are more targeted and increase user experience.  
Retrieved or sent home
Customers can choose between in-store pick up or having the products delivered to their homes at pre-determined periods. This feature is a great improvement to its previous offering and there are many examples of customers repeatedly using both options.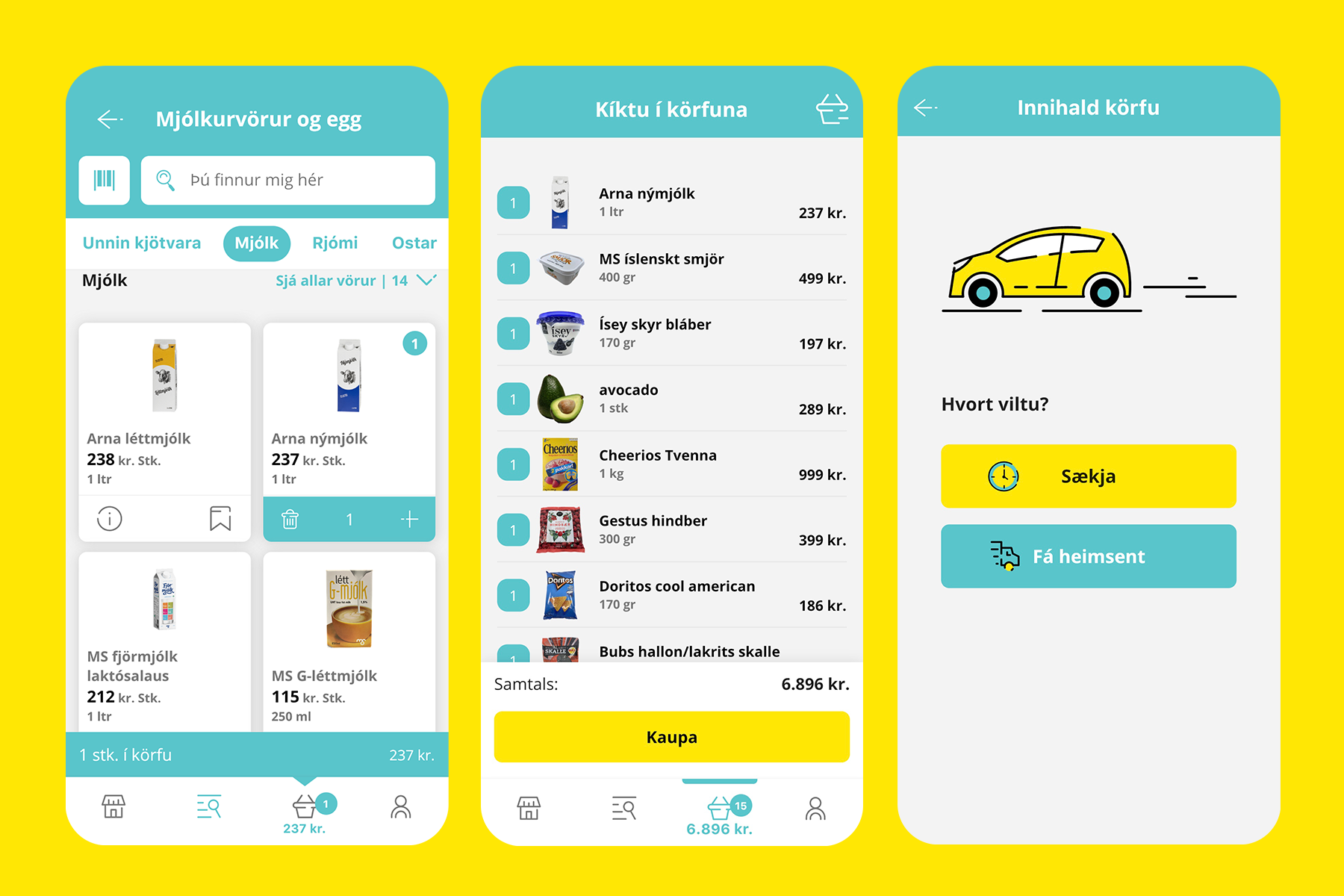 Inspiration
The primary goal was to create an app that helped simplify daily activities for customers and improve their experience in grocery shopping. A feature for "recipies" was added to the app with suggestions for dinners, barbecues and lunches for customers. Krónan's staff work diligently to bring new ideas throgh the app to customers, inform them about offers and aid in compiling grocery lists.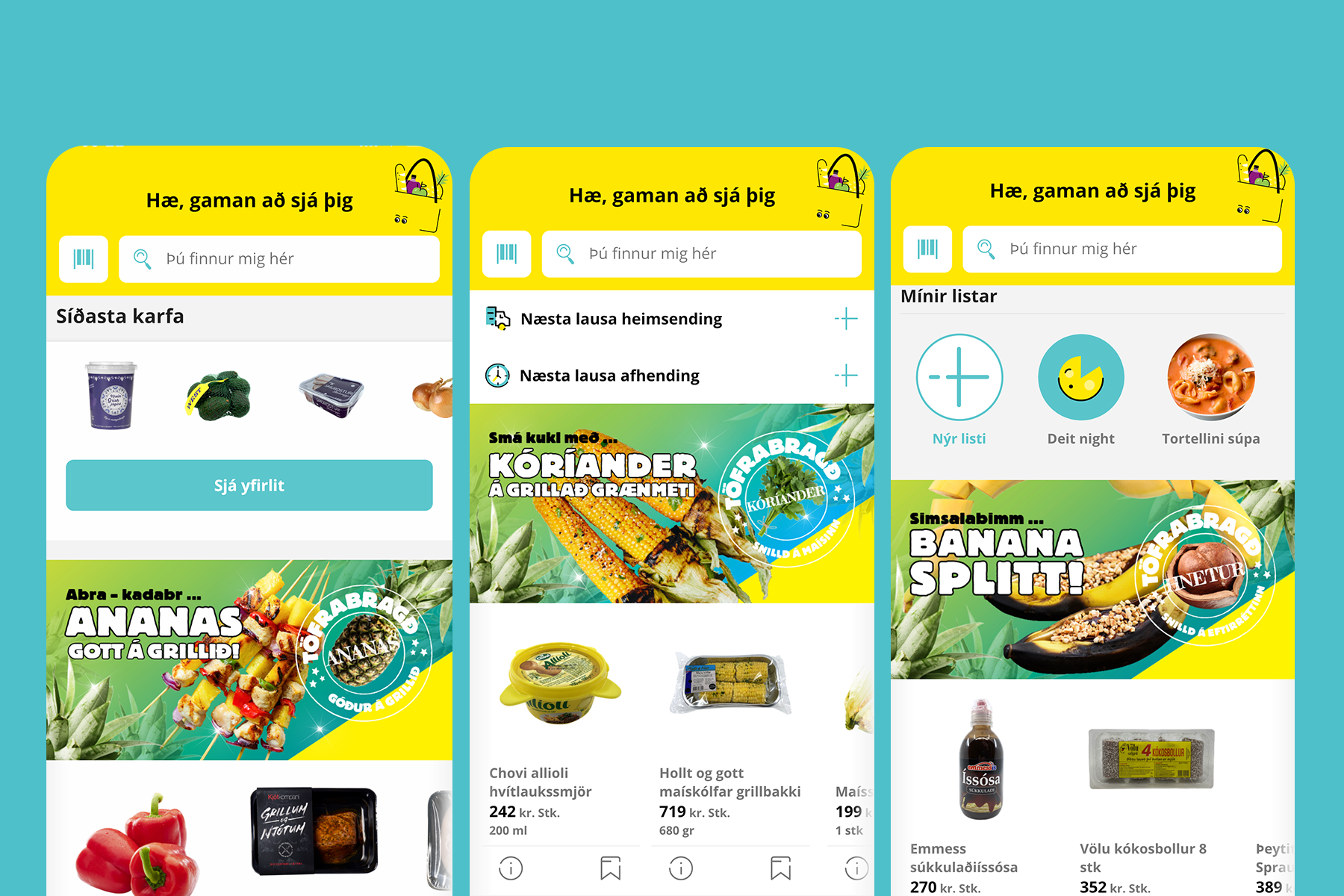 Your grocery lists
Results from design sprints and user interviews indicated that grocery lists are something that most people use to make shopping easier. What stood out was need to have the ability to have a shopping list and recipes in the same app while still being able to shop from both sources.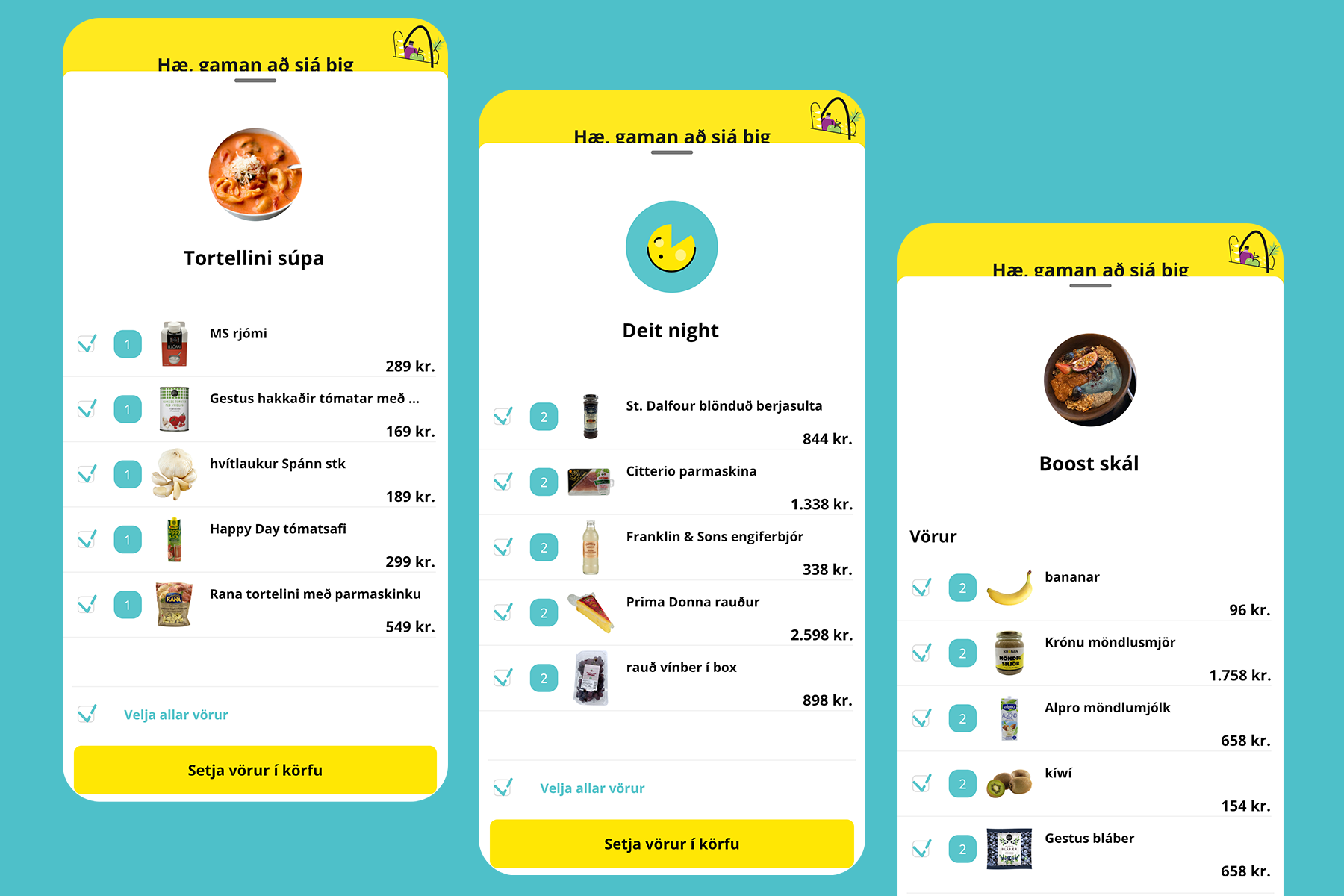 Product scan
The app allows you to scan products anywhere to get information about the product in question. You can from there add it directly to your basket. Through-out the project we learned that customers often use the app at home and have a tendency to scan the product that's expiring or finishing to purhcase a new one during the next groxery trip.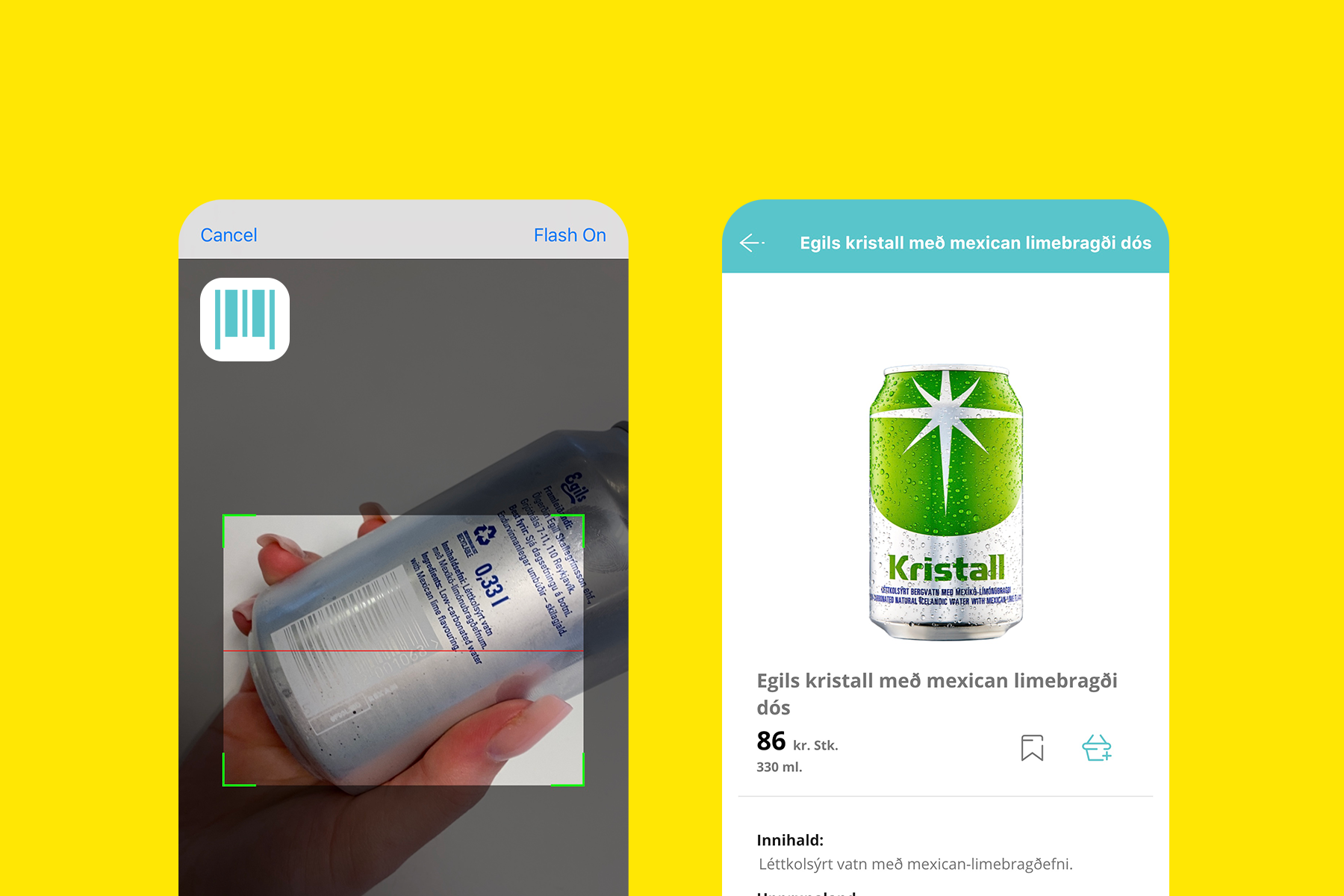 Recommended
When products are purchased in the app, Krónan recommends other products to purchase at the same time, a sort of upsell feature. It's based on what products other customers have purchased with the same pairings. Information regarding the products is then displayed on the product cards.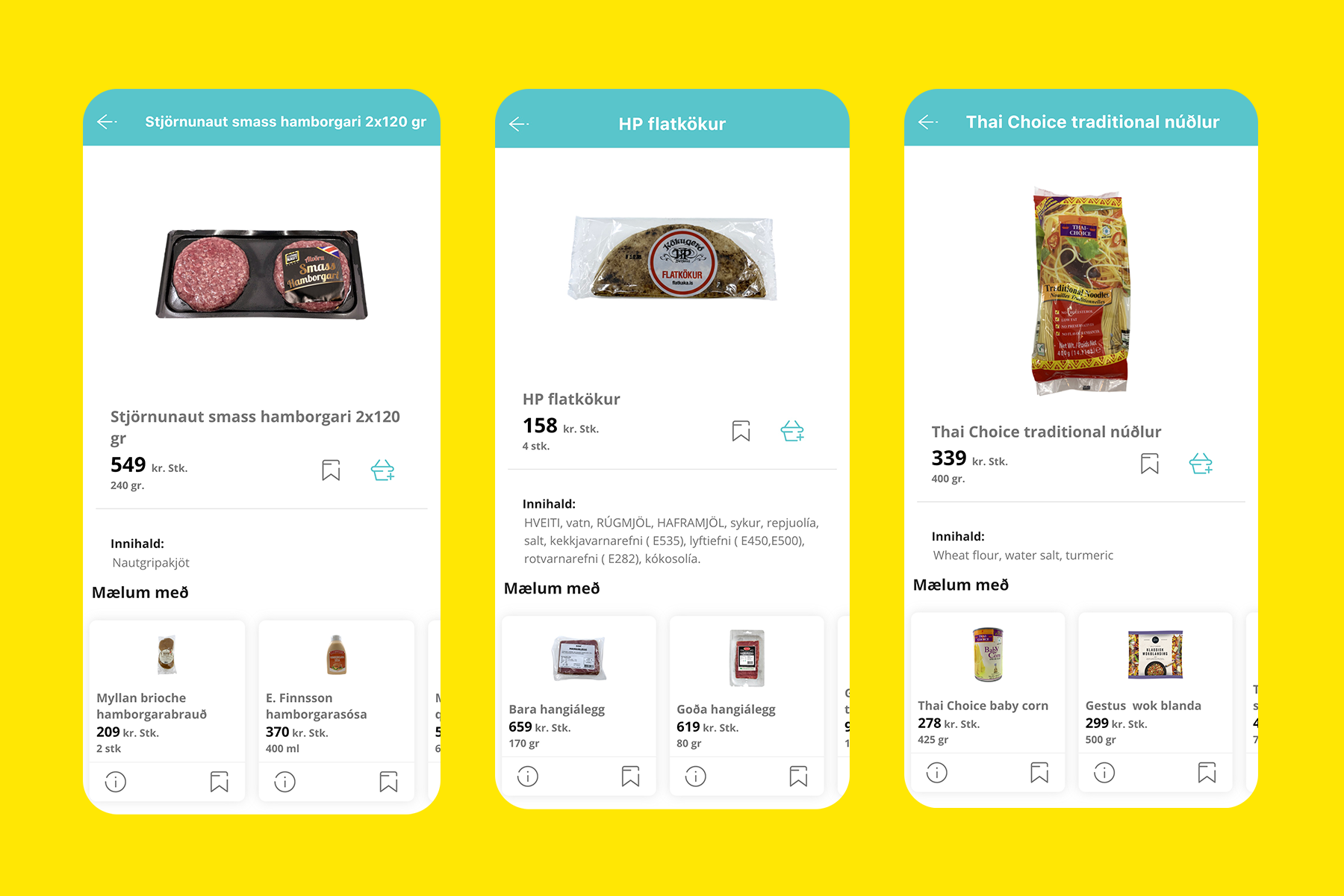 Purchasing history
The app keeps track of customers' purchase history so it is easy to repeat purchases and reuse previous orders. In the customer profile, people can find useful and fun statistics about their purchases. This is in line with customers' expectations of information related to their own purchases and is a well-known example of customers using this information to manage their purchases and make future purchasing decisions.